Top 10 things women find sexy!!!! Part 1
Apr 10, 2019
When I thought of writing this article, I realized what better way to find out what women find sexy then to ask some of the sexiest women I know! So that is what I did.
I reached out to more than ½ dozen women range from 40's all the way up to 60's and beyond. Trust me you would be lucky if you got to date any of them. You wish you could date these women. Not to brag but I am dating one of them! Yes I know how lucky I am.
Now this survey was not scientifically formatted. I just sent these wonderful women an email asking them to help with an article I am writing and to tell me what they find sexy in man. Some gave a paragraph, some a few lines, some gave a full page! Most gave a list of items that came to their mind.
While some things that you will read over the next two weeks involves sexy physical or intimate behaviors, but more than half the things they listed that make a man sexy had nothing to do with sex.
So here is the top 5 things women find sexy list and then some of the specific comments from them. Part II will have the rest of the list next week.
1. Confidence
2. Sense of humor
3. Direct eye contact
4. Sensual touches
5. Listening/conversation skills.
Confidence:
Confidence was mentioned by all the women! Confident but not cocky. Said almost verbatim by half of the women. Specific comments: Confidence, a guy who is sure of himself. I have a strong personality, so I look for confidence and strength.
A few specifically said they did not want a pushover. Guys don't be arrogant, women want a centered, self-confident man, not an asshole.
Sense of Humor:
Women want a man who can make them laugh! Specific comments: a guy who can make me laugh, humor!!!, humor and laughter but not at the expense of others. Good sense of humor. This was mentioned by almost every woman!!!!
Eye Contact:
This did not surprise me, but some of their comments made me go hmmmm. Specific comments: Look into my eyes when they are on top of me. Gazing deeply into my eyes and telling me without a word that you want to make love. Making eye contact and telling me you want me. A flirty gaze from across the room, kind eyes to lose myself in, making eye contact.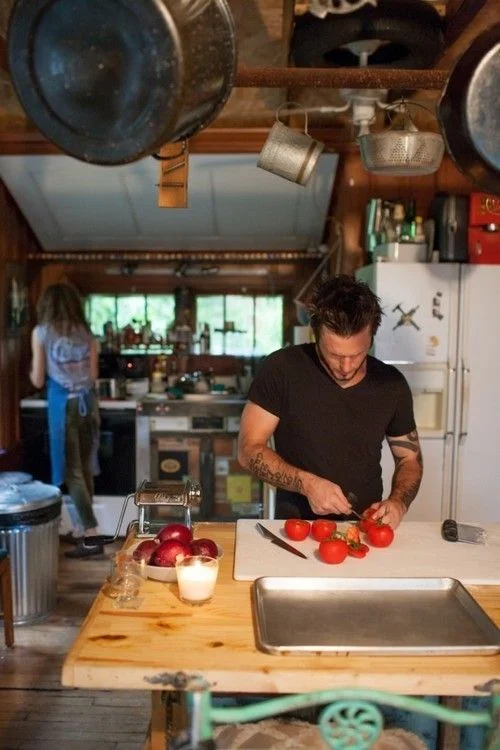 Look at her when you talk to her. Look at her when she talks to you. Look at her when you make love to her. Look at her when you are having sheet drenching sex! Put down the damn phone! You know why they want you to look into their eyes? They can see your confidence, lust, desire……..and even distaste.
Sensual Touches:
Guys physical touching was mentioned one way or another by all the women. Many of the touches they talk about let them know how much you care for them and desire them. Specific comments: Sensual touches even if it doesn't lead to more at the time, a sensual touch or kiss, a kiss on the back of my neck, a hand on the small of my back, stroking is seductive, what else can he do with those hands? Having every inch of my body licked, kissed and caressed.
Think about how you feel when she scratches the back of your head.
Listening/conversation skills:
Again, I was not surprised. Woman want a partner they can talk to. Be engaged in the conversation, trust me they always know when we are not paying attention. Specific comments: Reflective listening (with eye contact), we have to talk after sex, shares his thoughts and feelings, someone easy to talk to about any topic.
These women are all in relationships with lucky men. Remember if you are struggling with your relationship with your wife you may not be intimate right now. As you work on yourself to become a great man, the kind who leaves a legacy remember these things:
Make her laugh.
Look into her eyes when you talk with her.
Listen when she is talking, really listen.
Have fun, make her laugh.
Plan dates try new things.
Be playful and fun.
I will close with a final thought. Women like a man who is a good kisser and likes/enjoys kissing. They made it very clear that they do not want to be kissed just on the lips. Back of the neck, hand, all over, every inch of my body.